Finland tour is coming to an end this weekend and the last but definetly not least!!! shows are in Nuclear Nightclub OULU Fri Sep 23, and Baarikaappi PORI Sat Sep 24with our friend Mr. Toni Kandelin sharing the stage with us.
Oct 4 we head for baltics and Europe and the European tourdates so far are:
04.10. Ülase12 | Tallinn | ESTONIA w/ The Daisycutters (Est)
05.10. Zavood | Tarto | ESTONIA
06.10. Nabaklab | Riga | LATVIA w/ LAFIDKI (Kambodža/Fra)
07.10. Fontaine Palace | Liepaja | LATVIA w/ Dream For Eternity (Lv)
08.10. Pogo Baras | Šiauliai | LITHUANIA w/ All Day Long (Lv), Road Kill (Lt)
10.10. Estrada stagebar | Bydgoszcz | POLAND
12.10. Köpi/ Koma F | Berlin | GERMANY w/ "Lagrunge" (Ger)
more coming up…
We are looking forward to seeing all our friends in Europe again!
MEANWHILE we are happy to announce that our first album BLACK BOOK has SOLD OUT!!! So everyone holding the cardboard cased Mystons Black & White logo CD, consider yourself lucky, it will be a collectors item!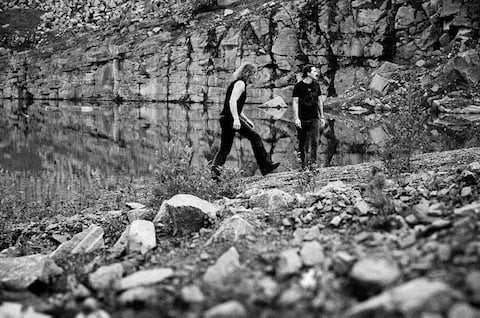 Check Mystons interview on Finnish Music Magazine Rumba (in Finnish):
http://www.rumba.fi/haastattelussa-mystons-%E2%80%93-grungen-ja-stonerin-kasvatit-27909/
The tour continues tomorrow in Helsinki:
14.09 Lepakkomies w/ Rankkuri, Masteroid | Helsinki
16.09 Bar Corona | Pieksämäki
17.09 O'Haras | Tampere
23.09 Nuclear NightClub w/ Toni Kandelin | Oulu
24.09 Baarikaappi w/ Toni Kandelin| Pori
New album 3 is out tomorrow and we celebrate it by doing an acoustic gig in Recordshop X, Turku, Finland and right after that the next day in Höyryturbiini festival!
First Review on the album is also out and it's 89/100 Infernal Masquerade Webzine!!!
"In less that one year, Mystons has managed to nicely consolidate their sound and deliver a very powerful release. "3" feature nine songs of brilliantly fused elements of Metal, Rock, and alternative music. With such a powerful sound, we are just waiting for this band to catch the attention of a bigger label and get the recognition they deserve."
Read the whole review:
http://www.infernalmasquerade.com/?q=reviews/001777-mystons-%E2%80%93-3-2011
AND LAST BUT NOT LEAST NEW MUSIC VIDEO – Mourning Sky!